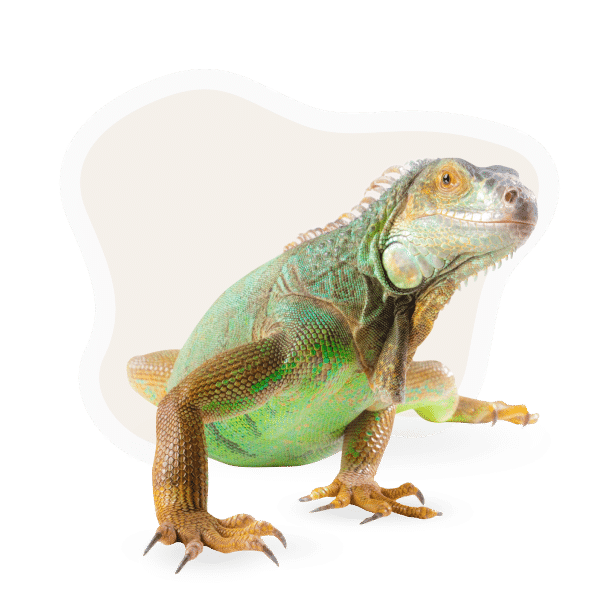 Hemp Bedding for Reptiles:

A substrate with more Comfort and more Convenience
Italian Hemp is a comfortable burrowing substrate that decreases stress on your reptile, yourself, and the environment.
Increase the quality of life and mood of your reptile by creating a custom terrarium habitat with hemp bedding. Canapa Oro bedding provides a comfortable material with high absorbency and odor control that decreases the frequency of cleaning. As a bonus, it's also environmentally friendly, making it the best choice for your reptile pet.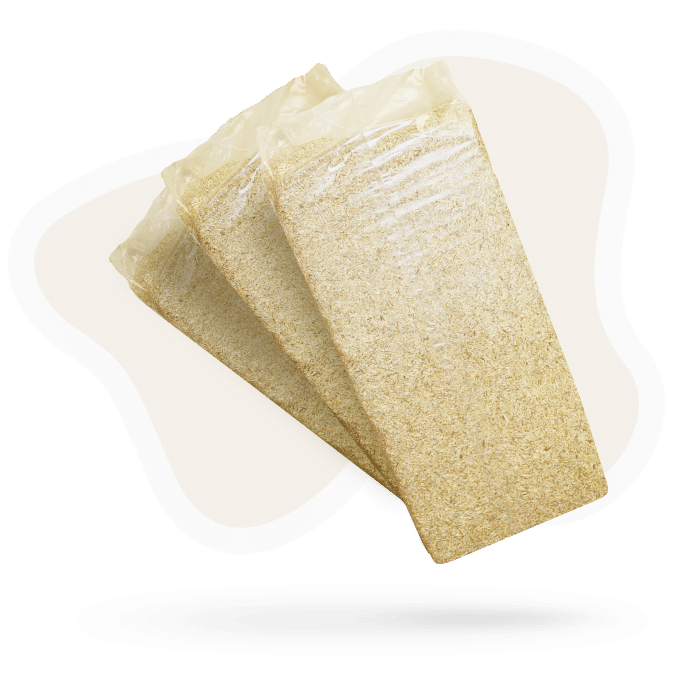 Reptiles are Right at Home with Hemp Substrate
Dust Free:
Regular reptile beddings and substrates tend to produce excess dust that causes skin and eye irritation. Snakes species, bearded dragons, and other creatures cannot handle unnatural dust build-up in their lungs, which causes respiratory problems. Our finest hemp substrate clears nasal and mouth airways so your reptiles can breathe without worry.
Humidity Regulation
Due to hemp bedding's natural absorbency properties, the substrate allows owners the opportunity to control humidity levels in their reptile's environment. Depending on the type of reptile, they have individual moisture/dryness conditions that must be attended for their health. Reptile owners can adjust their terrarium's humidity by simply dampening the bedding with water and absorb moisture like cat litter.
Environmentally Friendly:
Trees never grow back as fast as logging companies tell reptile owners, which justifies them mowing down entire forests to make wood reptile substrates. Many reptile beddings are made from artificially-created materials that damage the environment and your pets. Our reptile hemp bedding saves the planet by preserving trees and your reptiles with an all-natural substrate.
Odorless
Many reptile substrates and beddings advertise being odorless, but actually give off undesirable smells of their own. When your reptile pet reeks of droppings, waste, and moldy bedding, it's hard to love them the way you used to. Canapa Oro's high-quality hemp bedding for reptiles solves this problem by trapping nasty odors so you can enjoy your scaly friend.
Natural Cushion
Second to their native habitat, hemp bedding for reptiles provides a natural cushion that cannot be mimicked by other substrates. Reptile owners have used other substrate materials that mold and create a disgusting environment for their pet to live in. We prioritize your scaly friend's comfort with our hemp substrate so they can live a full life in their terrarium habitat.
Reduce Dust:
Trap Odors:
Absorbent:
Comfort:
Reduce Allergies:
Maintenance:
Compostability:
Hemp
Sand
Paper
Coconut
Mulch
Moss
Rocks
COMPLETELY

---

LOW

---

HIGH

---

HIGH

---

LOW

---

HIGH

---

LOW

---

VERY WELL

---

LOW

---

LOW

---

MEDIUM

---

HIGH

---

HIGH

---

LOW

---

HIGH

---

MEDIUM

---

MEDIUM

---

MEDIUM

---

MEDIUM

---

HIGH

---

LOW

---

HIGH

---

MEDIUM

---

MEDIUM

---

HIGH

---

MEDIUM

---

HIGH

---

LOW

---

VERY WELL

---

HIGH

---

HIGH

---

MEDIUM

---

LOW

---

MEDIUM

---

MEDIUM

---

LOW

---

HIGH

---

HIGH

---

HIGH

---

MEDIUM

---

LOW

---

HIGH

---

HIGH
LOW
HIGH
HIGH
MEDIUM/HIGH
HIGH
LOW
Your Reptile Deserves the

Best
We will deliver it right to your door.
Snakes, bearded dragons, and other lizards require a controlled environment to have the highest quality of life. They need the perfect terrarium with a type of bedding that offers dust-free humidity control and odorless cushion. Canapa Oro's hemp bedding is the number one reptile substrate option that gives your pet everything it needs to grow.
Three Simple Steps for Hemp Substrate
Spread the hemp bedding in a clean and dry terrarium.
Dampen the bedding with water according to your reptile's humidity needs.The substrate will form a solid base.
Adjust the humidity and clean the habitat whenever necessary. Your scaly friend is ready to make its home with hemp bedding.
Harmful

Reptile

Substrates
Although Canapa Oro's hemp bedding is leading the future reptile substrate market, there are other options that have caused problems for reptile owners. Toxic fertilizers, tannin poisioning, stuffed nasal passages, and impaction are the harmful effects of the current market's substrates included below. Well-known brands including Zoo Med are guilty of these dangers to your scaly friend.
Made from coconut fiber strings, this popular reptile substrate has been widely used for scaly friends that require terrariums with high humidity. While the material does an excellent job with masking nasty smells, it can be thrown outside the cage by reptiles, creating unnecessary messes. Some coconut husk substrates and bedding even have toxic fertilizers that put snakes, bearded dragons, and other lizards at risk.
Since cypress mulch has not been heat-treated by most substrate companies, the material has high-absorbance for moisture control. Reptile owners are pleased when they learn it is an all-natural wood product, but do not realize cypress mulch contains harmful tannins. Over a long period of time, real snake owners found their scaly friends lost their appetites, a consequence not advertised on the package. Similarly, fir tree bark and most wood substrates cause splinters in reptiles with sensitive feet and hands.
Aspen reptile substrates join the wood bedding group without toxic tannins contained in cypress mulch. With excellent humidity control and a dust-free promise, it causes ignorant reptile owners to believe it is a fantastic bedding substrate. However, both positives were proven false when aspen bedding was actually put into terrariums. Snakes especially found themselves stuck in dusty environments with stuffed nasal passages from aspen snake bedding.
Many calcium sand bags persuade reptile owners to purchase them due to it resembling a "natural habitat". Although several snake and lizard species are native to sandy areas, these dunes are fundamentally different than the imitation product. Impaction, or bowel ingestion, is common when reptiles ingest calcium sand, which can damage your scaly friend's physical health.
Breathe Easy with a Bedding Quote
No! Hemp can hold up to 4 times its own weight, making it two times more absorbent than wood or straw bedding and requiring less mucking of horse stalls. Unlike peat moss which needs to be kept moist, hemp is completely DUST FREE, helping you and your animals breathe easier.
Hemp is renewable and sustainable, able to be grown within a few months compared to other types of wood products such as that made from pine trees, which are grown in 12-15 years. Hemp also decomposes twice as fast as other types of bedding.
You can order our hemp bedding by the bag, container, or truckload. Shipped directly to your door and easy to install.
I have more questions about CanapaOro!
Feel free to reach out to us with any questions by calling 866-322-5989. We are available to talk 7 days a week!