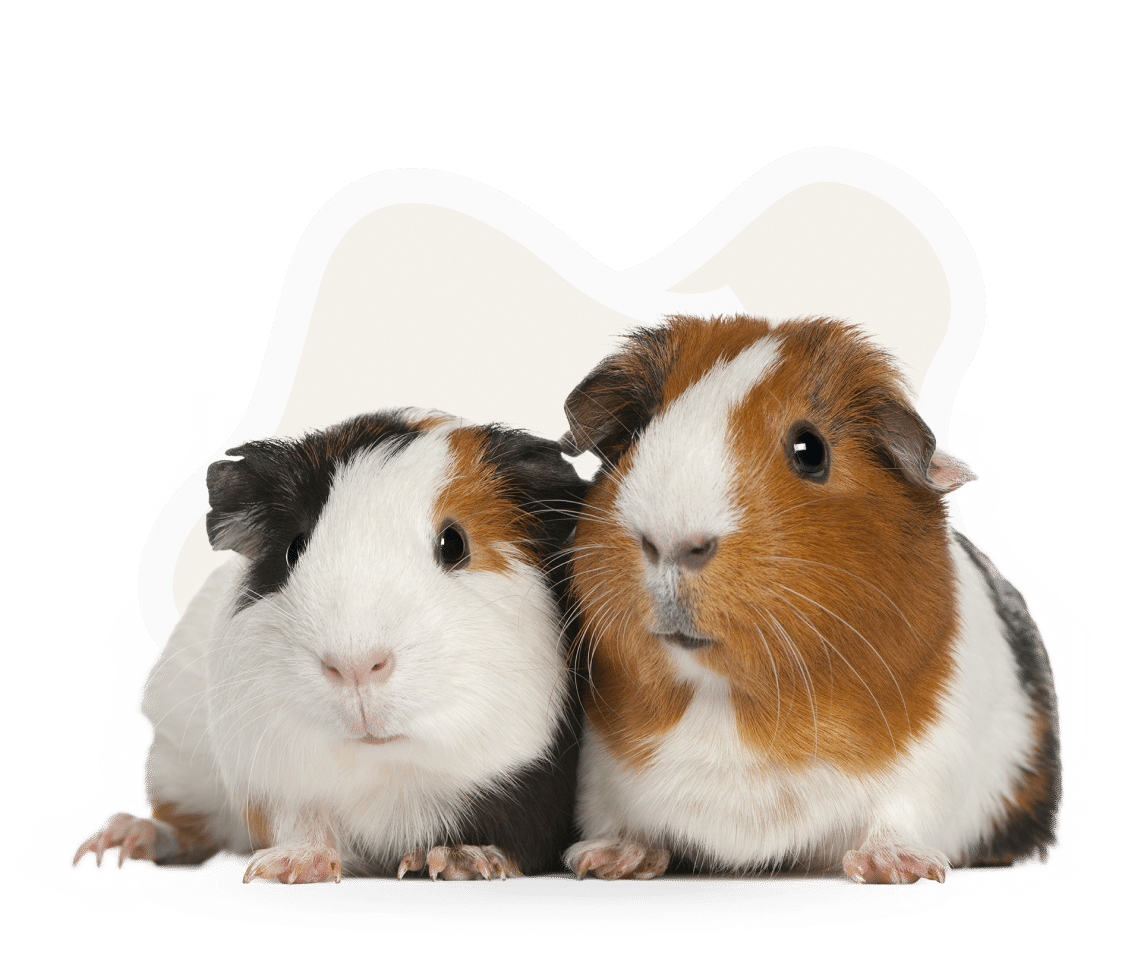 Small Animal Bedding:

Affordable Hemp for Your Pets
A natural litter and bedding solution that's safe for your furry friends.
Our environmentally-friendly Italian hemp is the future for your small animal's home. Whether hamsters, rabbits, hedgehogs, rats, or guinea pigs, Canapa Oro's hemp bedding is suitable for all your pets.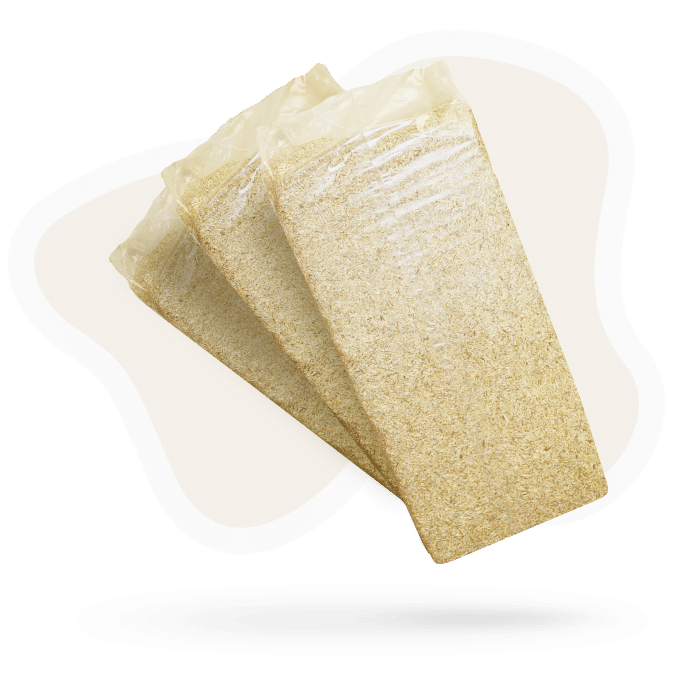 Your Pets Will Love Our Natural Hemp Bedding
Dust Free:
Small animals can have respiratory problems when lying on dusty bedding. Their delicate lungs cannot handle excess dust and are sensitive to further health complications. Our Italian hemp is dust-free and keeps your pets breathing healthy and happy.
Humidity Regulation
Our Italian hemp is super absorbent and can retain up to 4x its own weight, which is longer-lasting than average bedding. Your small animals don't have to live miserably in their droppings and waste. Canapa Oro's hemp for guinea pig bedding and other pets absorbs excess moisture so they can stay clean and cozy.
Environmentally Friendly:
Although wood, pine, and paper shavings come from renewable resources, trees do not grow back quickly. Forests are devastated in the process while the air quality for you and your small animals depletes. However, our Italian hemp bedding only takes a few months to grow and decomposes twice as fast, which helps protect the environment.
Odorless
Your pet may be cute and adorable, but it's difficult to enjoy their company when their home reeks of nasty odors. Their droppings, waste, and natural diet of greens and vegetables can overwhelm your nostrils if not cleaned regularly. Our hemp bedding solution traps unwanted smells and controls odors so you can love your small animals even more.
Natural Cushion
Hemp litter gives your furry friend maximum comfort by providing the softest bedding on the small animal market. The material has natural insulation properties that allow your pets to stay warm and protected during colder seasons, especially for chicken coops. Canapa Oro's hemp bedding has the most cushion for when your small animals relax, burrow, and play.
Reduce Dust:
Trap Odors:
Absorbent:
Comfort:
Reduce Allergies:
Maintenance:
Compostability:
Hemp
Sand
Paper
Coconut
Mulch
Moss
Rocks
COMPLETELY

---

LOW

---

HIGH

---

HIGH

---

LOW

---

HIGH

---

LOW

---

VERY WELL

---

LOW

---

LOW

---

MEDIUM

---

HIGH

---

HIGH

---

LOW

---

HIGH

---

MEDIUM

---

MEDIUM

---

MEDIUM

---

MEDIUM

---

HIGH

---

LOW

---

HIGH

---

MEDIUM

---

MEDIUM

---

HIGH

---

MEDIUM

---

HIGH

---

LOW

---

VERY WELL

---

HIGH

---

HIGH

---

MEDIUM

---

LOW

---

MEDIUM

---

MEDIUM

---

LOW

---

HIGH

---

HIGH

---

HIGH

---

MEDIUM

---

LOW

---

HIGH

---

HIGH
LOW
HIGH
HIGH
MEDIUM/HIGH
HIGH
LOW
Easy to Install Small Animal Bedding
Spread the hemp bedding in a clean cage or small animal home.
 Dampen the bedding with one gallon of water per bale. This will allow the bedding to form a solid base.
Your furry friend is ready to enjoy! Clean their habitat as needed and experience the benefits of hemp bedding for your pets.
Traditional, Ineffective

Small Pet

Bedding
Is your small animal tired of ineffective bedding that does not deliver comfort and cushion? When you opt for litter options of the past, such as wood, pine, and paper shavings, you are compromising your pet's quality of life. Your hamsters, rabbits, hedgehogs, rats, and guinea pigs don't deserve to live in filth from non-absorbent bedding that doesn't work.
Many pet owners discover their small animals have skin irritation and itching due to furnishing their homes with pine shavings. Some even have specific allergies to pine and are at risk of health problems if they sleep, lay, and play on this dusty material. The pleasant aromatics emitted by these shavings are not worth your furry friend's happiness and physical wellbeing.
Other wood shavings such as cedar have negative consequences for your pets as bedding options. Researchers have studied laboratory animals and found that cedar contains natural oils that altered their liver enzymes. In addition, small animal owners found many problems such as urinary tract infections, foot issues, and intestinal problems.
Providers like Arm & Hammer claim that processed paper bedding is a safe material for your furry friend to lay its head on. However, they forget to warn pet owners about toxic ink traces found in the substance that can poison your small animal. Sharp paper edges are also a possibility that can injury your pet and place them in severe danger.
Hemp Small Animal Bedding Saves the

Planet
Bedding from wood products appears eco-friendly on the surface, even if it's made from reclaimed or recycled trees. However, the fact remains that loggers mow down entire forests to meet capital quotas. Don't support destructive, traditional beddings and litters for your furry friend.
Breathe Easy with a Bedding Quote
No! Hemp can hold up to 4 times its own weight, making it two times more absorbent than wood or straw bedding and requiring less mucking of horse stalls. Unlike peat moss which needs to be kept moist, hemp is entirely dust-free, helping you and your animals breathe easier.
Hemp is renewable and sustainable and can grow within a few months compared to other wood products made from pine trees, which produce in 12-15 years. Hemp also decomposes twice as fast as different types of bedding.
You can order our hemp bedding by bag, container, or truckload. Shipped directly to your door and easy to install.
It would be our pleasure to tell you more about our Italian hemp products. Feel free to give us a call at 866.322.5989, so we can assist you 7 days a week.
I have more questions about CanapaOro!
Feel free to reach out to us with any questions by calling 866-322-5989. We are available to talk 7 days a week!