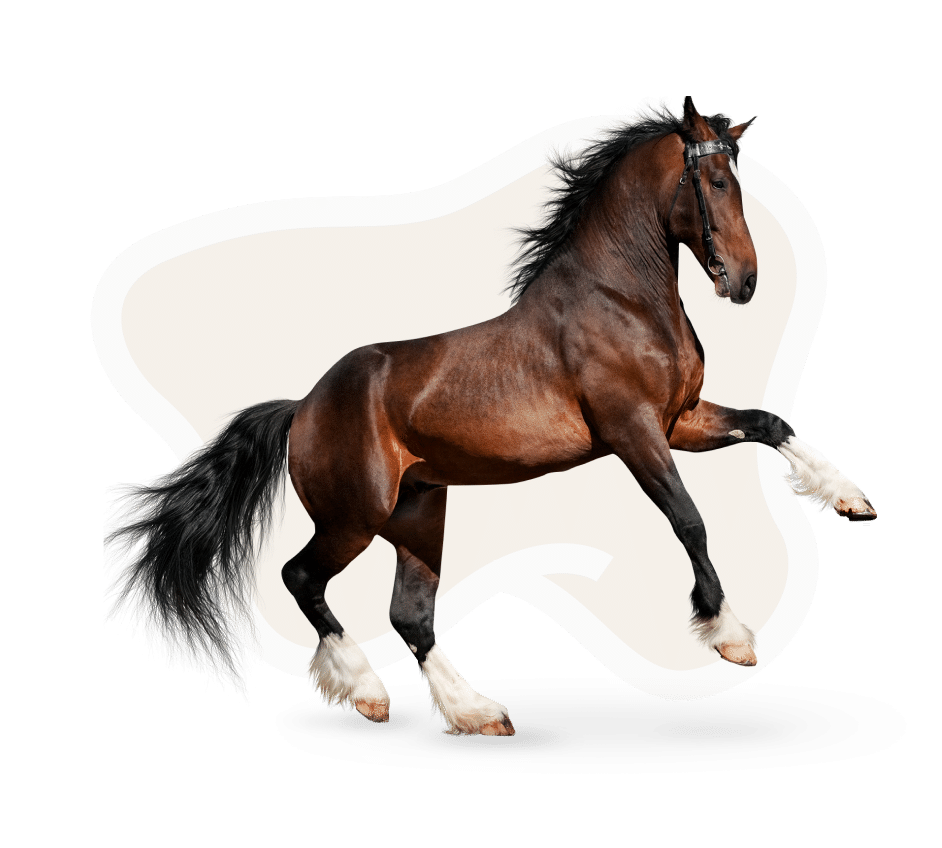 Horse Hemp Bedding:

The Best Choice for Your Horse
Finally, horse bedding that's healthy for your horses and the environment.
Our finest Italian hemp bedding gives your horses the rest they need so they can perform their best. Straw, wood shavings, and other beddings are a thing of the past with modern industrial hemp from our family farm. We reduce deforestation while providing dust-free horse hemp that reduces your stall cleanup.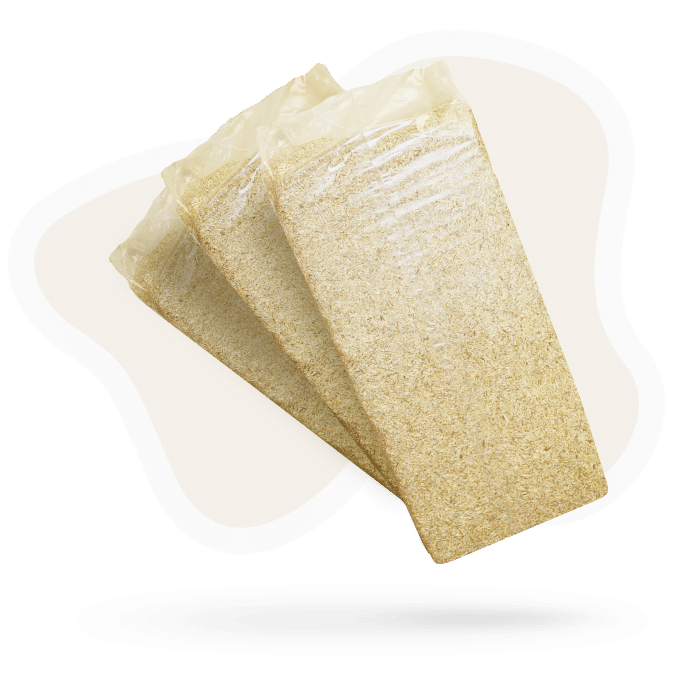 The Benefits of Every Bedding into One
Industrial hemp is a revolutionary bedding option for your horses that does everything popular beddings do well without their drawbacks. Our Italian variety is the highest-quality hemp bedding you can get in the United States for your horse's stalls. If you are a horse owner with a small barn or have as high as 12 stalls, we've got you covered.
Dust Free:
We shred our industrial hemp into fluffy shavings that stop dust in its tracks so your horse doesn't have allergy problems. Josh Davison, an assistant veterinary surgeon at Rossdales in England, conducted scientific research and found the correlation between dusty bedding and respiratory issues. Its natural, dust-free properties perform better than normal beddings and reduce particles in your stall air.
Highly Absorbent:
Our Italian variety hemp bedding has amazing moisture retention to keep your stalls free of horse waste. You won't have to scrub your horse's home as often or worry about them living in their own droppings. Hemp horse bedding creates a clean stall resting space that prevents bacteria growth from extra waste.
Reduce Nasty Smells:
Unlike regular horse beddings, hemp bedding absorbs ammonia odors and other nasty stall smells. You won't be gagging as you enter the barn to turn out your animals and walk through less clouds of flies. We carry bedding from our hemp plant that creates a fresher and cleaner stall environment free for you and your horse.
Eco-Friendly:
There are zero trees harmed in the making of your finest industrial hemp bedding! Our Italian variety grows and decomposes faster than other beddings and produces 4 times as much pulp per acre as trees do. Horse bedding from our family farm helps save the planet and your and your horse breathe happy.
Extra Comfort:
Our hemp bedding not only benefits you but your horses too! They can lay their heads on a soft, cushion-like bedding that will prepare them for any trot or serious equine competition. We offer industrial hemp that retains heat better than normal beddings and will keep them warm and cozy during the winter.
Reduce Dust:
Trap Odors:
Absorbent:
Comfort:
Reduce Allergies:
Maintenance:
Compostability:
Hemp
Straw
Shavings
Sawdust
Wood Pellets
Peat Moss
Straw Pellets
COMPLETELY

---

LOW

---

HIGH

---

HIGH

---

HIGH

---

HIGH

---

HIGH

---

VERY WELL

---

LOW

---

MEDIUM

---

MEDIUM

---

HIGH

---

HIGH

---

MEDIUM

---

HIGH

---

LOW

---

MEDIUM

---

HIGH

---

MEDIUM

---

HIGH

---

HIGH

---

HIGH

---

MEDIUM

---

MEDIUM

---

MEDIUM

---

MEDIUM

---

HIGH

---

MEDIUM

---

VERY WELL

---

LOW

---

LOW

---

LOW

---

LOW

---

MEDIUM

---

LOW

---

LOW

---

HIGH

---

MEDIUM

---

MEDIUM

---

MEDIUM

---

LOW

---

MEDIUM

---

HIGH
LOW
MEDIUM
MEDIUM
MEDIUM/HIGH
HIGH
HIGH
Easy to Install Animal Bedding
Spread hemp bedding in each clean stall.
Dampen the bedding with one gallon of water per bale. This will allow the bedding to form a solid base.
To prevent curious horses from eating the bedding, spray it with a disinfectant that is not harmful and ensure your horse has access to it's normal food.
Breathe Easy with a Bedding Quote
No! Hemp can hold up to 4 times its own weight, making it two times more absorbent than wood or straw bedding and requiring less mucking of horse stalls. Unlike peat moss which needs to be kept moist, hemp is completely DUST FREE, helping you and your animals breathe easier.
Hemp is renewable and sustainable, able to be grown within a few months compared to other types of wood products such as that made from pine trees, which are grown in 12-15 years. Hemp also decomposes twice as fast as other types of bedding.
You can order our hemp bedding by the bag, container, or truckload. Shipped directly to your door and easy to install.
I have more questions about CanapaOro!
Feel free to reach out to us with any questions by calling 866-322-5989. We are available to talk 7 days a week!