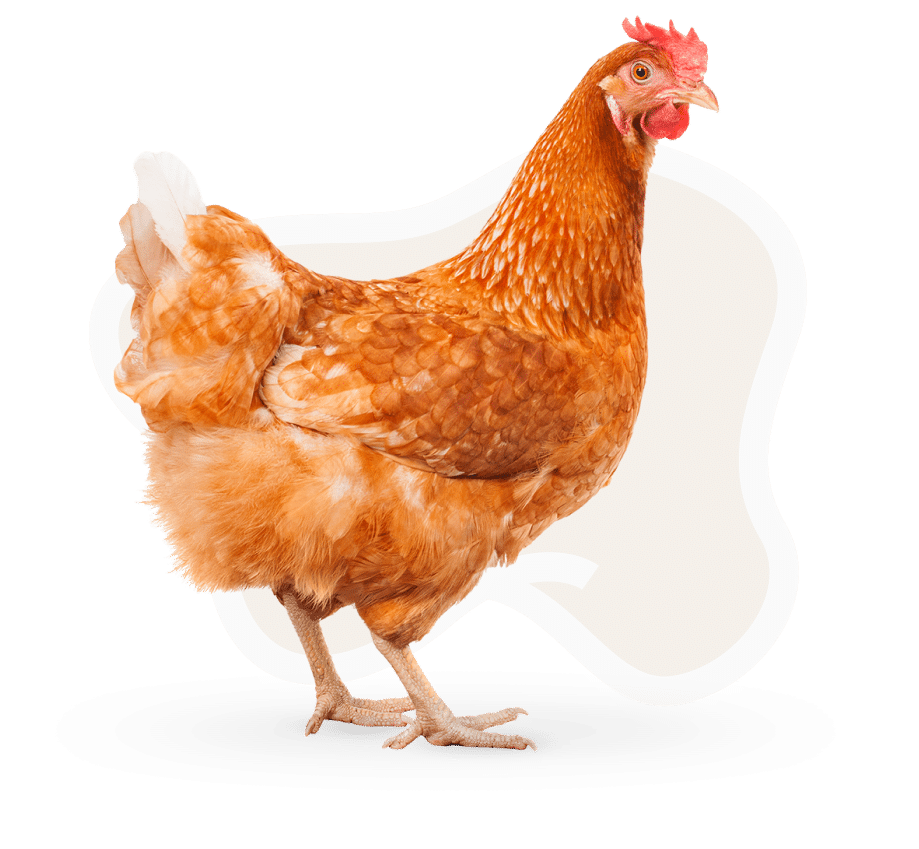 Chicken Hemp Bedding:

Goodbye Pine and Straw
Our Italian hemp bedding is safe for chickens so they can lay their best.
Modern hemp bedding replaces traditional pine and straw by performing better and saving the planet. Fewer trees cut down by industrial hemp bedding is more restoration for our environment. Stop wasting your time with chicken bedding that doesn't work.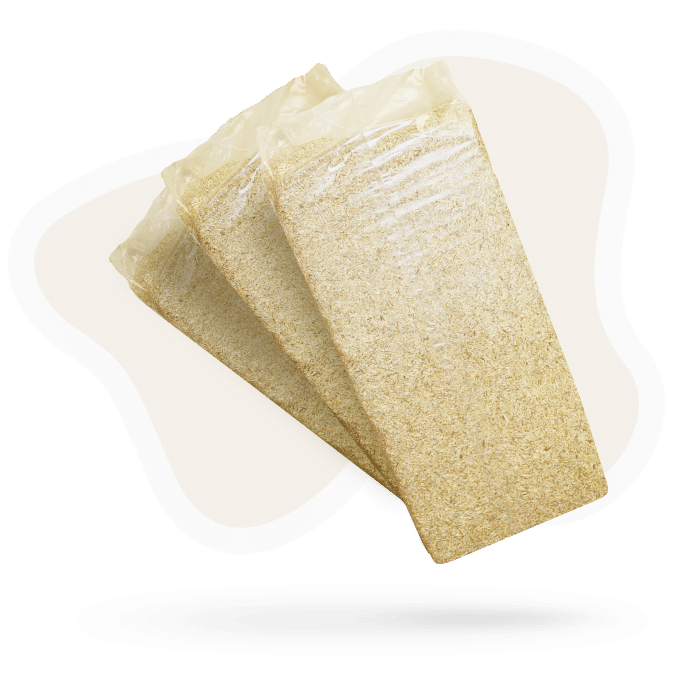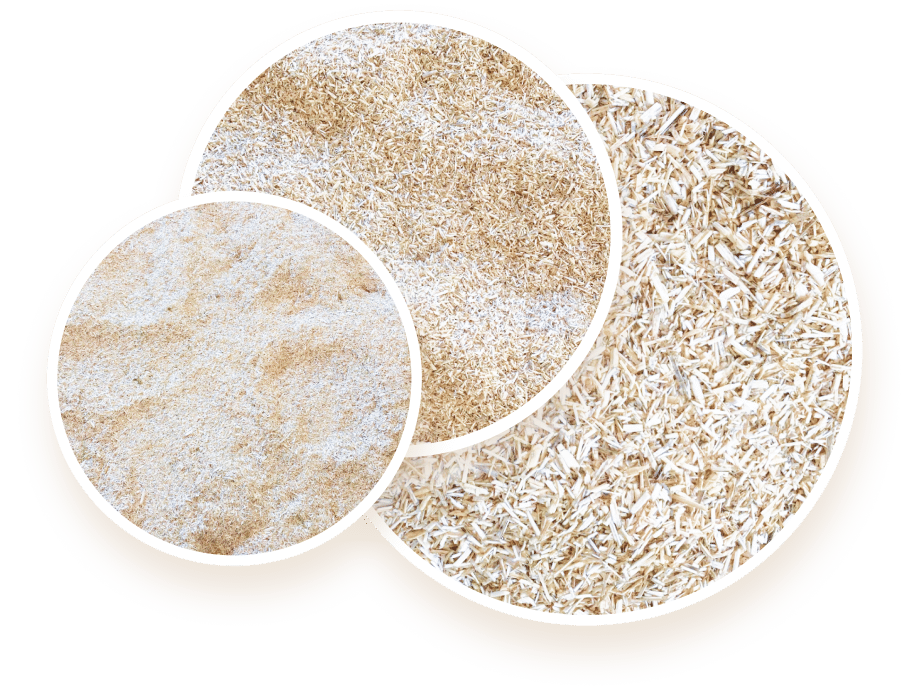 All-Natural and

Safe for Chickens
You have nothing to fear with hemp bedding for your backyard chickens since it does not contain any THC, a psychoactive compound. Made from the hurd or inner stalk of the hemp plant, we carry industrial hemp that we have tested and approved for our own animals. This material is pulped down to fashion a fluffy, straw-like substance that your chickens will love!
Hemp bedding is an eco-friendly solution to killing trees for your chicken's coop bedding material and instead preserves the environment so they can breathe happy. You can also use this all-natural bedding with the deep litter method and recycle your chicken's mess into rich compost.
Benefits of Hemp

Bedding for Chickens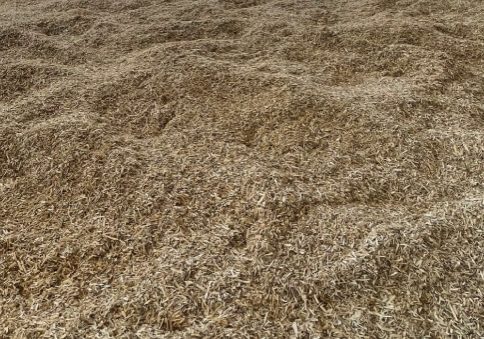 Chickens love to take dust-baths, but dust-ridden substrate is not healthy for their respiratory systems. Italian Hemp shavings are soft and comfortable but do not contain any dust that will harm your chicken's lungs.
Hemp bedding can absorb up to 4x its weight while keeping your roost dry, saving you time. It is the most absorbent animal bedding that keeps your ladies comfortable, clean, and disease-free. When you lay our finest Italian Hemp on your coop floor, it prevents liquid and mud build-up that is a pain to clean and harbors dangerous bacteria.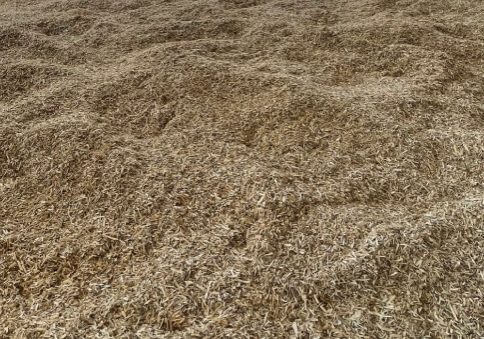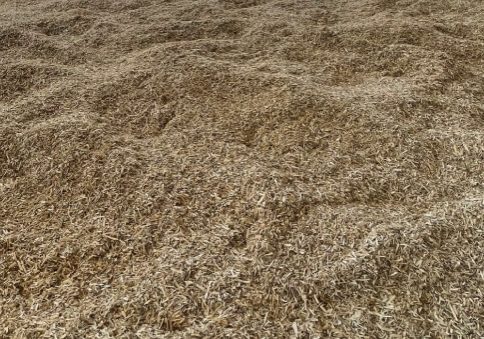 Hemp plants have short growing and harvesting seasons, which are much better for the environment than chopping down trees for cedar shavings. With the deep litter method, you can add hemp bedding to any backyard compost pile or vegetable garden. We never take the easy route with pesticides in our bedding to protect your chickens from harm.
Keeping a clean coop is not only essential for odor control, but it keeps your chickens healthy. Soggy bedding harbors bacteria and can cause illness and disease in your chickens. Because hemp bedding is more absorbent than pine shavings, it is easier to spot clean, does not need to be exchanged regularly, and can be layered for a deep litter method.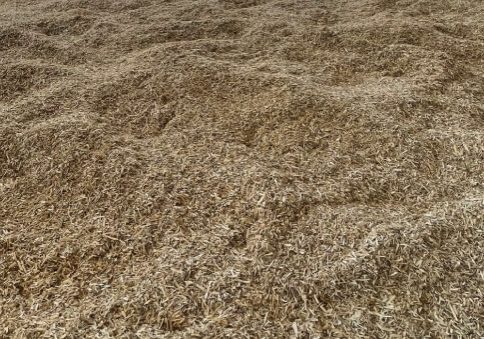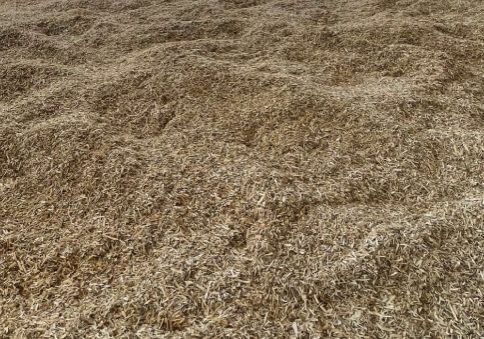 Chickens lay better quality eggs when they are stress-free and comfortable. Hemp bedding provides a soft surface in nesting boxes for hens to lay and stay warm for the best egg production. During the cold winter months, our hemp will keep them warm when other bedding, like sand, will not.
Reduce Dust:
Trap Odors:
Absorbent:
Comfort:
Reduce Allergies:
Maintenance:
Compostability:
Hemp
Straw
Shavings
Sawdust
Wood Pellets
Peat Moss
Straw Pellets
COMPLETELY

---

LOW

---

HIGH

---

HIGH

---

HIGH

---

HIGH

---

HIGH

---

VERY WELL

---

LOW

---

MEDIUM

---

MEDIUM

---

HIGH

---

HIGH

---

MEDIUM

---

HIGH

---

LOW

---

MEDIUM

---

HIGH

---

MEDIUM

---

HIGH

---

HIGH

---

HIGH

---

MEDIUM

---

MEDIUM

---

MEDIUM

---

MEDIUM

---

HIGH

---

MEDIUM

---

VERY WELL

---

LOW

---

LOW

---

LOW

---

LOW

---

MEDIUM

---

LOW

---

LOW

---

HIGH

---

MEDIUM

---

MEDIUM

---

MEDIUM

---

LOW

---

MEDIUM

---

HIGH
LOW
MEDIUM
MEDIUM
MEDIUM/HIGH
HIGH
HIGH
An All-Natural Solution to
Frustrating

Pine and Straw
You know all too well the woes of these infamous chicken beddings and how they let your chickens down, even though veterans swear by them. Most chicken keepers are aware that pine shavings and straw just do not work for your animals and everyone puts up with them. However, our hemp bedding emerges as a modern solution to this age-old bedding problem.
When you pick up straw from the local feed store, since it's convenient and easy, you run into several problems, such as terrible odor control, dries out droppings, etc. Your friends may claim it has excellent absorption, but that is irrelevant when it cannot release moisture well. That means your chicken children will suffer from unwelcome mold, bacteria, and pathogen growth that can kill them.
Chicken bedding forums and blogs can say that pine is your next best option, but your coop will become extremely dusty when your ladies start scratching. They will breathe in wood shaving particles that cause respiratory damage that can end their comfortable coop life. Finally, pine breaks down faster than other beddings, skyrocketing your bedding costs.
Hemp bedding is the perfect solution to your dilemma with pine and straw chicken bedding, being all-natural with no chemicals. This means it is non-toxic and even protects your ladies by retaining high moisture and releasing stored ammonia. We can truck deliver our Italian Hemp Bedding straight to your door, so it's even more convenient than driving to the feed store.
Easy to Install Animal Bedding
Spread hemp bedding in each clean coop.
Dampen the bedding with one gallon of water per bale. This will allow the bedding to form a solid base.
Clean chicken coop and replace industrial hemp bedding as needed.
Breathe Easy with a Bedding Quote
No! Hemp can hold up to 4 times its own weight, making it two times more absorbent than wood or straw bedding and requiring less mucking of horse stalls. Unlike peat moss which needs to be kept moist, hemp is completely DUST FREE, helping you and your animals breathe easier.
Hemp is renewable and sustainable, able to be grown within a few months compared to other types of wood products such as that made from pine trees, which are grown in 12-15 years. Hemp also decomposes twice as fast as other types of bedding.
You can order our hemp bedding by the bag, container, or truckload. Shipped directly to your door and easy to install.
I have more questions about CanapaOro!
Feel free to reach out to us with any questions by calling 866-322-5989. We are available to talk 7 days a week!