Quality Italian Hemp Bedding. Better for you, your
animals and the future of our environment.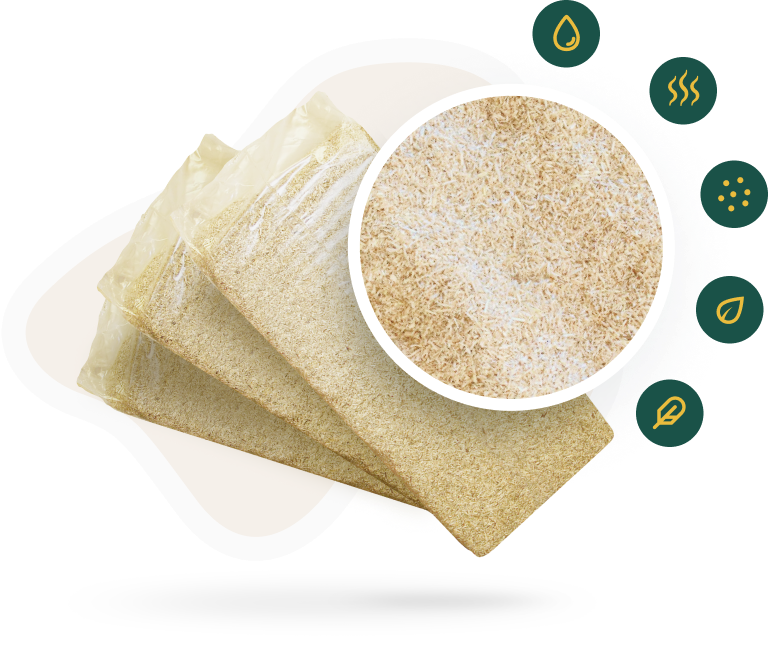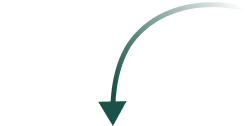 Stop Struggling

with Bad Bedding
Pine bedding, straw, pellets.. It's all you knew. Until now.
The benefits of hemp are found across many industries and have now made their way to your animal's bed. Made from stalks of the Italian varietal hemp plant, hemp bedding makes your pet's lives healthier and more comfortable.
With CanapaOro you have:
Less Upkeep
(Two times more absorbent than pine or straw shavings)
Less Allergies and Dust
(Minimal dust helps animals and owners breathe easier)
Renewable & Sustainable
(decomposes twice as fast as other types of bedding)
Reduced Odors
(Traps ammonia and unwanted odors while reducing flies)
More Comfortable
(softer and a better insulator with its high thermal rating)
CanapaOro was established by horse owners and riders just like you. Looking for a solution for their horse's allergies, they decided to try Italian hemp bedding in their stalls. The material proved to be hypo-allergenic, solving their problem and providing further benefits.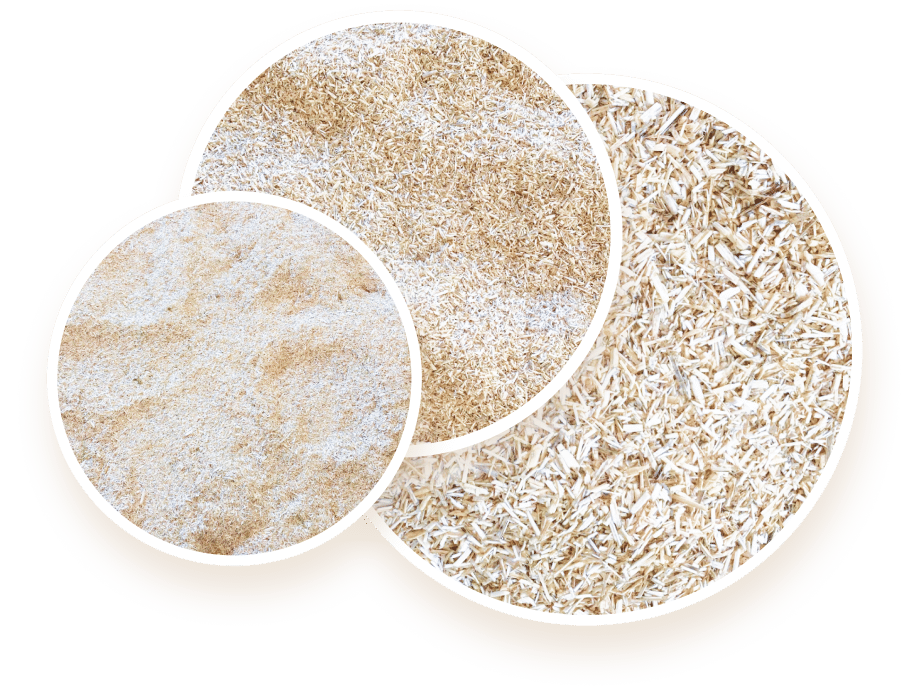 Hemp fibers can be grown in as little as a few months, compared to pine trees which are grown in 12-15 years. They realized they were able to help save the planet by applying the Italian hemp bedding in their barn.
Perfect for our horse who had hives from pine shaving bedding. It was softer and more comfortable than wood shavings, as identified by longer sleep cycles and lack of ammonia smells. Hemp proves to be absorbent animal bedding, as the horse urine was quickly absorbed much faster (hemp absorbs 4x its weight) so we reduced mucking and cleaning of the stalls, saving your back and saving you time. Winner for all!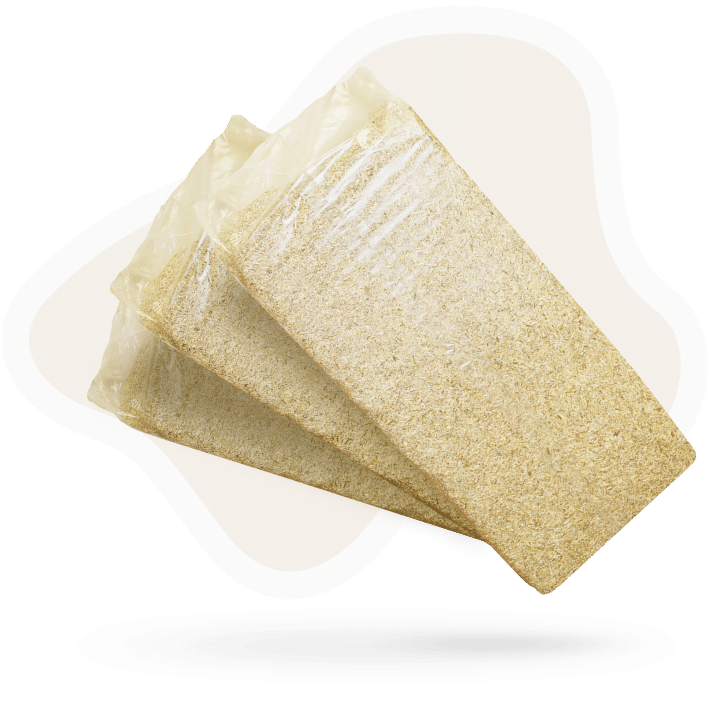 The Best Quality Animal Bedding on the Market
Our hemp bedding is used for horse bedding, chicken bedding, bedding for snakes, and other small animals throughout the world. Made from industrial hemp, the stalks are processed into a unified mulch and packaged in convenient compressed bags. You can order it conveniently online today and have it shipped in bags, containers or truckloads direct to your door.
With it's dust free and highly absorbent properties, CanapaOro bedding is great for stables, backyard chicken coops, and small pets including:
These are the stories of our customers who know our quality.
I was a bit curious about the product but with my horses hives from pine bedding I decided to give it a go. I was immediately impressed by the softness, lack of any dust, and hives GONE. Looking forward to transitioning our complete barn to hemp!
My big guy immediately laid down once we added hemp bedding in his stall. Amazing benefit in this. Not to mention that I'm not having to give him a bath to get all the dust off because there is none.
This quality Italian hemp absorbs quickly and I have no more odors in the barn. We spend less time mucking stalls and use way less material than I did with pine shavings. Im a believer!
Breathe Easy with a Bedding Quote