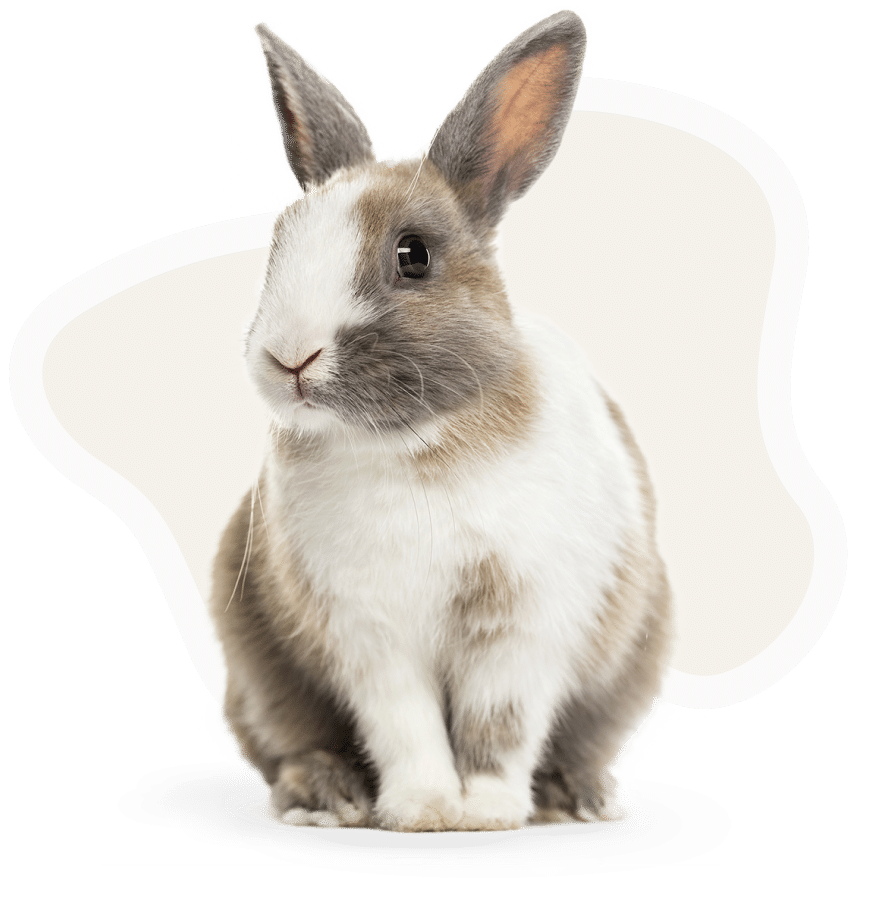 The Best Hemp Bedding for Rabbits:

Coziness in Your Bunny's Cage
Our quality Italian hemp is the safest, eco-friendly bedding option for rabbits, rabbit kits, and small pet owners.
You can create a comfortable rabbit hutch paradise by filling it with our all-natural, sustainable bedding. Not only has hemp paved the future for animal bedding, but it is also a practical option to eliminate dust and trap nasty odors.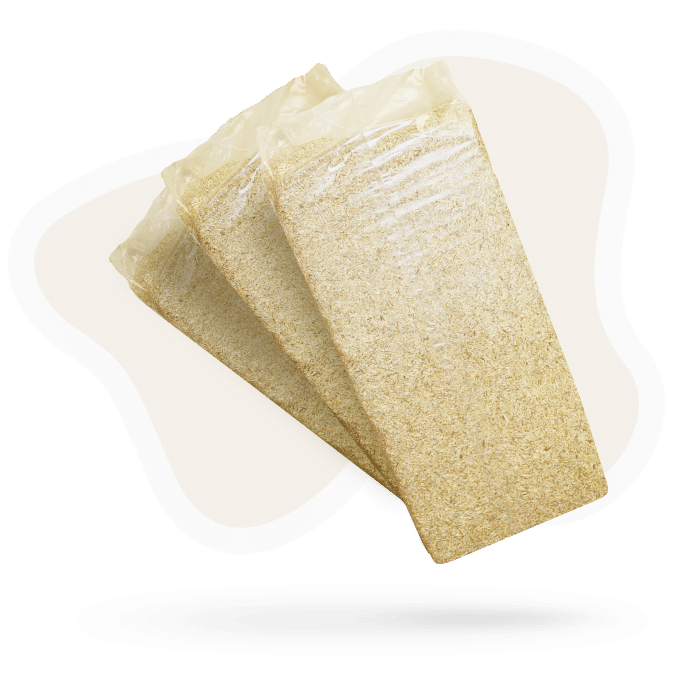 Your Rabbit's Dream Bedding Benefits
Dust-Free:
Italian hemp leaves no room for dust clouds to stay in the air and cause your rabbit an allergic reaction. Our bedding stops rabbits from breathing in harmful particles that would stuff their noses and damage their lungs. We designed dust-free bedding that prioritizes rabbit, guinea pig, and small pet health first and foremost.
Highly-Absorbent:
The next-generation small pet bedding soaks up all excess urine, droppings, and water from your rabbit or hamster's cage. This great bedding can retain up to 4x its weight, lasting longer than the average rabbit bedding. Our natural hemp's job is to make your bunny's cage feel more like a home by keeping it clean and fresh.
Odorless:
Your rabbit's green diet of cabbage, kale, and other greens, along with its natural waste, creates disgusting odors that stay in the room. While popular small animal bedding competes against nasty smells with powerful scents, our Italian hemp traps odors permanently. Both you and your furry friends can take a deep breath in, knowing undesirable smells are gone for good.
Natural Cushion:
Mother rabbits need the softest animal bedding possible so they can safely birth and raise their baby kittens. Our finest Italian hemp offers an all-natural pillow of comfort they can sleep in forever. Hemp-based bedding ensures that baby rabbits have the perfect, plush environment for you to raise them in.
Environmentally-Friendly:
Our hemp small pet bedding for rabbits is the top solution for saving trees and the planet. With a biodegradable, sustainable source like hemp, we take steps to protect the air you and your furry friend depend on. It is always an unwise option to support wood-based shavings that destroy the environment and your bunny's natural habitat.
Reduce Dust:
Trap Odors:
Absorbent:
Comfort:
Reduce Allergies:
Maintenance:
Compostability:
Hemp
Fleece
Pine
Cedar
Straw
Aspen
Paper
COMPLETELY

---

HIGH

---

HIGH

---

HIGH

---

LOW

---

HIGH

---

HIGH

---

VERY WELL

---

MEDIUM

---

MEDIUM

---

HIGH

---

LOW

---

HIGH

---

MEDIUM

---

HIGH

---

MEDIUM

---

LOW

---

LOW

---

LOW

---

MEDIUM

---

HIGH

---

HIGH

---

HIGH

---

MEDIUM

---

MEDIUM

---

MEDIUM

---

MEDIUM

---

MEDIUM

---

VERY WELL

---

HIGH

---

LOW

---

HIGH

---

LOW

---

HIGH

---

MEDIUM

---

LOW

---

HIGH

---

HIGH

---

HIGH

---

HIGH

---

HIGH

---

HIGH

---

HIGH
NONE
MEDIUM
HIGH
LOW
HIGH
HIGH
Effortless Rabbit Bedding Installation
Spread the Italian hemp in a clean hutch or cage.
Dampen the bedding with a small amount of water. This will allow the bedding to form a solid base.
Watch your bunnies curl asleep in its cozy, all-natural home.
Watch Out For Wood Shaving Rabbit Bedding
Wood shaving and wood-based rabbit products have been the most popular option on the small pet market for many years. However, The Rabbit House Society rallied together and complained about how these types of bedding were hurting their rabbits. We believe every rabbit and small pet lover should be aware of the dangers wood shavings bring so they can protect their furry friend.
For example, pet owners discovered that cedar and pine softwood shavings disrupt rabbit liver enzymes and cause respiratory problems in their tiny bodies. Most importantly, they were shocked to find their rabbit lying dead when they came home, figuring out that wood pellets and bedding had caused their furry friend's end. Our Italian hemp bedding is a life-saver for rabbits suffering from health conditions by cedar and pine shavings.
The Safest, All-Natural Hemp Rabbit Bedding
Your rabbit is in good hands when you furnish its hutch or cage with the finest Italian hemp. Mother Earth has produced biodegradable, sustainable bedding that's effective and practical. Why choose any other bedding options for your bunnies?
Breathe Easy with a Bedding Quote
No! Hemp can hold up to 4 times its own weight, making it two times more absorbent than wood or straw bedding and requiring less mucking of horse stalls. Unlike peat moss which needs to be kept moist, hemp is completely DUST FREE, helping you and your animals breathe easier.
Hemp is renewable and sustainable, able to be grown within a few months compared to other types of wood products such as that made from pine trees, which are grown in 12-15 years. Hemp also decomposes twice as fast as other types of bedding.
You can order our hemp bedding by the bag, container, or truckload. Shipped directly to your door and easy to install.
I have more questions about CanapaOro!
Feel free to reach out to us with any questions by calling 866-322-5989. We are available to talk 7 days a week!